August 2022 Newsletter
~ The Good News ~
Newsletter articles and highlights are published below.
Please click the button below for the full newsletter.
A Message from our Pastor

Making a Good Confession
 "Fight the good fight of faith. 
Take hold of "eternal life to which
you were called when you made 
the good confession."
1 Timothy 6:12
     During the month of September, we look to continuing to integrate our active and Zoom worship format while welcoming people back to our sanctuary. At the end of the month, on Sunday, September 25th, we will celebrate a "New Member Sunday", when several people will be joining our church.  It will be a Sunday of affirmation as people proclaim their willingness to commit themselves to an abundant faith.  We will then share in communion to reestablish the Body of Christ, our Church.
The Apostle Paul twice calls for "the good confession" of faith over against the "confession of sins".  In fact, in the New Testament, the word 'confessing' is mentioned 37 times, only 3 of which concerns sins. The majority of the New Testament is focused on the positive affirmation of faith as the object of confessing.
In 1 Timothy, Paul mentions Timothy has already "made the good confession", that is, he has already acknowledged Jesus Christ as his Guide and Perfector.  Paul throughout his epistles emphasizes the high esteem God holds for us, the high honor to which God calls and restores us. God calls to us to confess our faith so we may open ourselves up to receiving new life in all things, in every way. Paul is reminding Timothy that humans are God's greatest idea, the height of creation, not necessarily a recycled, second try. Many people find it quite natural to proclaim their faith as a positive affirmation of life, a generous response to a loving God.
Come join in a wonderful celebration on Sunday, September 25th when people follow that which the Apostle Paul hoped and prayed – – "the good confession". We should feel blessed that our community generates such a response from people, and supports affirmation of faith.  It will be a service where we all can reaffirm "the good confession" and claim our place in the hopes of a gracious God.
Rev John Hughes                                                                September 2022
PRESS RELEASE              (as published in the Conway Daily Sun)
A New Look to Serve the Village of Conway
The "Little Brown Church in the Conway Village" has acquired a new look—where?
Is it the Food Pantry that serves Conway, Albany and Eaton areas providing food provisions that support our local villagers? No, but what an outstanding service the church has provided for over 31 years.
Is it the Monday night Dinner Bell that provides over 100 dinners to Mt. Washington Valley residents in an effort to assure kindness, caring and nourishment are provided? No, but what a wonderful gift and service to the valley community that has been provided for over 35 years.
Like the many years of service provided by the above programs and others, another portion of the "Brown Church", its sanctuary, has provided a place of community, solace, comfort, inspiration, faith and worship. Its traditional pews have offered seating to congregants, visitors and a variety of participants enjoying special programs since 1906.
Our aging pews have served us well for over 100 years. Today our "new look" is new chairs that support our "creature comfort" and add to the beauty of our traditional sanctuary. As our congregation works to update and renovate areas of the church, we invite our villagers and the residents and guests of our valley to come and cele- brate our new look.
We are also celebrating a return to live music in our services. We are excited to introduce Stephanie Miles Vacchino who is joining our church family as our Music Accompanist. She has served in many roles as a piano instructor, accompanist and soloist, choral director and public school music director. Stephanie will be providing music for Sunday services. In addition, she will be working with our choir as they make a return to services in September. Our services will also continue to be provided over Zoom.
We have faced many challenges in the last two years, but we are blessed with the hope that we will be able to continue serving our community bringing services that enrich and enhance lives.
PLEASE COME JOIN US FOR SUNDAY WORSHIP TO ENJOY THE MUSIC AND CELEBRATE OUR "NEW LOOK!"
10:00 am
The Conway Village "Brown Church"
132 Main Street
Conway, NH 03818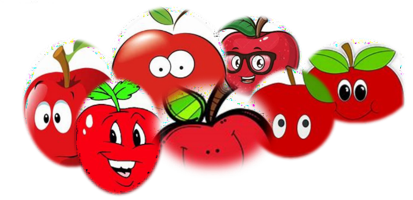 Join the CVCC Apple People prepping for our largest fundraiser of the year! Be sure you don't miss out on the fun!
To join us for our Apple Prepping Socials please click this link or call or visit the church. Sign up sheets will be in fellowship hall during Sunday Coffee Fellowship.
Diaconate Message
Hello from the Diaconate corner. Hope you have had a wonderful summer and have been especially en- joying the spectacular weather of the last few weeks. God certainly made a wonderful creation up here in the north woods of New Hampshire and I'm ever grateful to live here!
One of the hats I happily wear as a Deacon is working primarily with Dawn to select music for the worship services. You might have wondered why we select the music that we do. Several factors go into that se- lection process. One of those factors is providing a variety of music. We search for music while focusing on the message found in the lyrics and choose a variety of styles to create a blend of traditional hymns and more contemporary praise and worship selections. The most important factor for us is to find music that complements the lectionary for a given Sunday.
Pastor John includes those lectionary readings every month in the newsletter on a page entitled Worship Schedule. This month you will notice there are readings from:
Jeremiah chapters 18, 8
1 Timothy chapter 6
Luke chapters 14, 15, 6, 16
     If you are in need of devotional readings, I suggest that you try reading from these passages as Rev. Hughes lists them in the newsletter schedule. God will bless you each Sunday morning with a clearer understanding of their meanings.
I found a passage from 1 Timothy particularly powerful. I would like to share Paul's words with you now:
"I am grateful to Christ Jesus our Lord, who has strengthened me, because he judged me faithful and appointed me to his service…. I received mercy because I had acted ignorantly in un-belief, and the grace of our Lord overflowed for me with the faith and love that are in Christ Jesus. The saying is sure and worthy of full acceptance, that Christ Jesus came into the world to save sinners–of whom I am the foremost. But for that very reason I received mercy, so that in me, as the foremost, Jesus Christ might display the utmost patience, making me an example to those who would come to believe in him for eternal life. To the King of the ages, immortal, invisible, the only God, be honor and glory forever and ever. Amen."                 
1 Timothy 1:12,13b-17
Let your LIGHT Shine!
The Diaconate will have Coffee Hour Sign up sheets available starting the beginning of September.  Thank you for your support!
Happy Autumn! 
Judy Workman, September Deacon of the Month
Diaconate: Louise Saxby, Chair;  Beth Campbell, Secretary;  Dawn Vitters, Treasurer;   Judy Workman, Mitzi Fitch, and Suzanne Rancourt
Join us for Bible Studies.
Women's Weekly Bible Study meets Thursdays at 9:30 am
Men's Weekly Bible Study meets Fridays at 9:00 am
Both groups meet in the Church Conference Room located downstairs next to the church office.
Zoom access is available.
If you would like to more information on either group, please call the office at 603-447-3851 or email  info@thebrownchurch.org
Food Pantry Wish List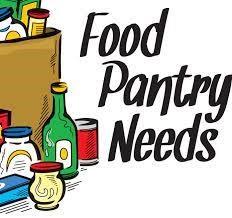 Ramen Noodles-Chicken and or Beef
Rice-A-Roni-Chicken or Beef
Ketchup – 20 oz.
Mustard – 20 oz
Mayo – small jar
Stable Milk box – 20 oz.
Juice – Orange or Apple – 64 oz.
Small Soup – Chicken Noodle or Tomato
Jelly – Grape or Strawberry – 16 oz.
Small canned Chicken or Tuna – 5 oz.
Baked Beans – 15 oz.
Tomato Sauce – 15 oz.
Beef Stew – Canned – 15 oz.
Boxed Crackers – 1 lb.
Boxed Spaghetti – 1 lb.
Canned Veggies – Peas, Carrots – 15 oz.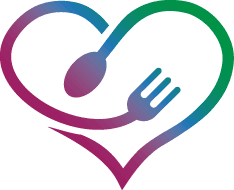 Instant Oatmeal – 1 lb.
Paper Towels
Toilet paper – individually wrapped
Shampoo – White Rain or Suave – 24 oz.
Dawn Dish detergent – small size
Tide Laundry Detergent – small size
Large Laundry Detergent
Hand Soap – Dial 2 or 3 pk bars