November 2022 Newsletter
~ The Good News ~
Please click the button below to open or download the full (pdf) newsletter.
Newsletter articles and highlights are published below.
Moderator's Moment
Here it is midway through autumn and Thanksgiving is just around the corner.
Autumn has been a very good two months so far for the church. The trustee appeal was an un-believable success. To date, we have raised $12,799.00. This helped the church through the tight times until the Fryeburg Fair proceeds began coming in. On behalf of the Trustees, I want to thank everyone for their generous support, particularly in light of all the rising prices for everything from gasoline, to groceries and electricity. This was a much-needed shot in the arm for the church.
Then along came the Fryeburg Fair. Once again, the church rallied and put forth the necessary effort to pull off making 500 pans of apple crisp and selling over 400 of them at the fair booth.  The crisp was very consistent and was enjoyed by many loyal customers. We did well even with another $2.00 increase and with a lot of competition. There were 5 other booths selling apple crisp this year. Last year we only had one other booth selling crisp. The lower pan count was due to the competition as well as the econ- omy.  Again, on behalf of the Trustees, I would like to thank all the volunteers that came
to peel and prepare apples for baking, to those who put all the ingredients together, and those that spent hours baking them. I also want to thank those that came out to the booth and hustled crisp. Thanks also to those that came out to help set up the booth and tear it down. We also sold pans of crisp after the fair, and gave Dinner bell 10 pans to give out as dessert at their dinner. We also have enough to save for dessert for our November dinner at the church.
Save this date! November 18th, which is a Friday. We are putting on a dinner primarily for eat-in. We want to encourage you to come out for a great French Onion Stuffed Roast Pork, and a creamy vegetable soup. ( I already tried the recipes out on a few guinea pigs from the church to get their approval ). It will be a wonderful evening to have a great meal, enjoy each other's company, and get ready to count our blessings as Stewardship Sunday will be the 20th. The month will be topped off with Thanksgiving on the 24th. Then, because Christmas is on a Sunday this year, we are blessed with Advent starting the Sunday after Thanksgiving.
Thank you once again for all the support that you show this church. May God 's blessing be upon each and every one of you.
Sincerely yours,
Carl F. Vitters, Moderator
QR Codes, what are they and why are we using them?
You will soon see Quick Response (QR) codes on church print materials including our bulletins, pew cards, newsletters, and event flyers. QR codes are a type of barcode that is typically linked to a website or an application. A QR code provides easy access to our website when scanned with a mobile device (phone) camera. The two QR codes below are different they both have a small image of our church in the center. The QR code on the left when scanned takes the user to our donation page. The QR code on the right goes to the home page of our website.  There are many potential designs and uses for QR codes but these are two that we will be using for now.
The primary reason we have decided to begin using these QR codes is to provide an easy way for people to make donations and to learn more about our church. A lot of people no longer carry much cash with them. This has been evident in our plate donations when we have visitors who would have gladly made a donation, or perhaps given a larger donation but were not carrying cash.
In the future we will likely use QR codes for the Capital Campaign or other specifically targeted donations such as to the Food Pantry.
Donation Link                                                                           CVCC Website Link
November 2022 Worship Schedule
Sunday, November 6th – communion                                 
Psalm 145:1-5, 17-21
Scripture:      Haggai 1:15b-2:9,   Luke 20:27-38
Sermon:  "After Death Challenges"
Sunday, November 13th 
Psalm 98
Scripture:      Thessalonians 3:6-13,   Luke 21:5-19
Sermon:  "Here is the Church … Here is the Steeple"
Sunday, November 20th – Thanksgiving Sunday                 Stewardship Sunday 
Psalm 46
Scripture:      Jeremiah 23:1-8,   Luke 23:33-43
Sermon:  "Let Him Save Himself"
Sunday, November 27th – 1st Sunday of Advent
Psalm 122
Scripture:      Isaiah 2:1-5,    Matthew 24:36-44
Sermon:  "Say Goodbye to Swords and Spears"
Diaconate Message
November Message from the Diaconate
For me November is about Thanksgiving, but life is a complicated venture. I struggle with the diminishing sunlight and intense sadness over the loss of my niece as each year passes without her. I feel joy remembering my grandmother on her birthday and how blessed I am on my grandson's birthday. My sister and brother both were born in November.
And then there is Thanksgiving Day.
The reality is life is full of good times and bad. I am sharing the following poem to remind us that we are never alone.
Footprints In The Sand
One night a man had a dream. He dreamed he was walking along the beach with the LORD.
Across the sky flashed scenes from his life. For each scene he noticed two sets of footprints in the sand: one belonging to him, and the other to the LORD.
When the last scene of his life flashed before him, he looked back at the footprints in the sand.
He noticed that many times along the path of his life there was only one set of footprints. He also noticed that it happened at the very lowest and saddest times in his life.
This really bothered him and he questioned the LORD about it: "LORD, you said that once I decided to follow you, you'd
walk with me all the way.
But I have noticed that during the most troublesome times in my life, there is only one set of footprints. I don't understand why when I needed you most you would leave me."
The LORD replied:
"My son, my precious child, I love you and I would never leave you. During your times of trial and suffering, when you see only one set of footprints, it was then that I carried you."
Author: Carolyn Joyce Carty
Beth Campbell
Diaconate: Dawn Vitters and Judy Workman Co-Chairs, Beth Campbell, Suzanne Rancourt and Louise Saxby
Join Us For Coffee Fellowship Following Sunday Morning Worship Services
We are slowly returning to pre-pandemic Sunday mornings. The chairs are fuller than they have been, with more people returning to in person worship and less people attending via Zoom.  We are now able to sing familiar hymns from the hymnals accompanied by Stephanie on the keyboard. The music committee and tech team are working with Stephanie to find which "voices" on the keyboard sound best in church and on zoom. Please be patient as we work through this process.  Post service coffee fellowship is back!  It is great to be able to catch up with all that has happened in each others lives these past few years. Coffee fellowship consists of light snacks, such as pastries or cookies and coffee and juice. There is a sign up sheet available if you would like to provide the light snacks for any given Sunday.
Join us for Bible Studies.
Women's Weekly Bible Study meets Thursdays at 9:30 am
Men's Weekly Bible Study meets Fridays at 9:00 am
Both groups meet in the Church Conference Room located downstairs next to the church office.
Zoom access is available.
If you would like to more information on either group, please call the office at 603-447-3851 or email  info@thebrownchurch.org
Food Pantry Wish List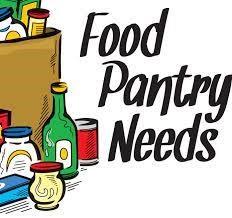 Ramen Noodles-Chicken and or Beef
Rice-A-Roni-Chicken or Beef
Ketchup – 20 oz.
Mustard – 20 oz
Mayo – small jar
Stable Milk box – 20 oz.
Juice – Orange or Apple – 64 oz.
Small Soup – Chicken Noodle or Tomato
Jelly – Grape or Strawberry – 16 oz.
Small canned Chicken or Tuna – 5 oz.
Baked Beans – 15 oz.
Tomato Sauce – 15 oz.
Beef Stew – Canned – 15 oz.
Boxed Crackers – 1 lb.
Boxed Spaghetti – 1 lb.
Canned Veggies – Peas, Carrots – 15 oz.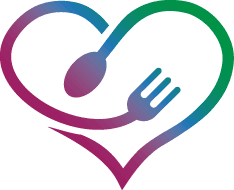 Instant Oatmeal – 1 lb.
Paper Towels
Toilet paper – individually wrapped
Shampoo – White Rain or Suave – 24 oz.
Dawn Dish detergent – small size
Tide Laundry Detergent – small size
Large Laundry Detergent
Hand Soap – Dial 2 or 3 pk bars